COVID-19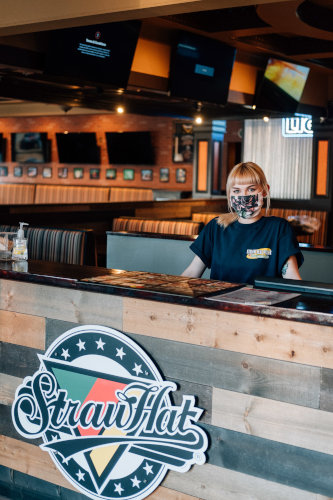 During these difficult and uncertain times, we at Straw Hat Pizza Restaurants, Inc. have supported our franchisees as much as possible as they navigate through the pandemic.
Restaurants are considered "Essential Businesses" because we provide food to our communities. Our franchisees have always been able to provide take-out and delivery, which has increased significantly during COVID-19. In most communities we can also offer outdoor dining, and in some areas, limited inside dining.
We have provided our franchisees with a step-by-step plan for their restaurant re-openings, including signage for their restaurants, Personal Protection Equipment (PPE), and temporarily suspended royalty and marketing fees for our franchises. We are also fortunate to have food and supply contracts in place that keep our supply costs at set prices, so our franchisees don't have to worry about market fluctuations. Being part of a franchise system makes weathering these storms together a little easier.
Straw Hat Pizza has awarded several new franchises during COVID-19 and we are excited that our brand continues to grow!